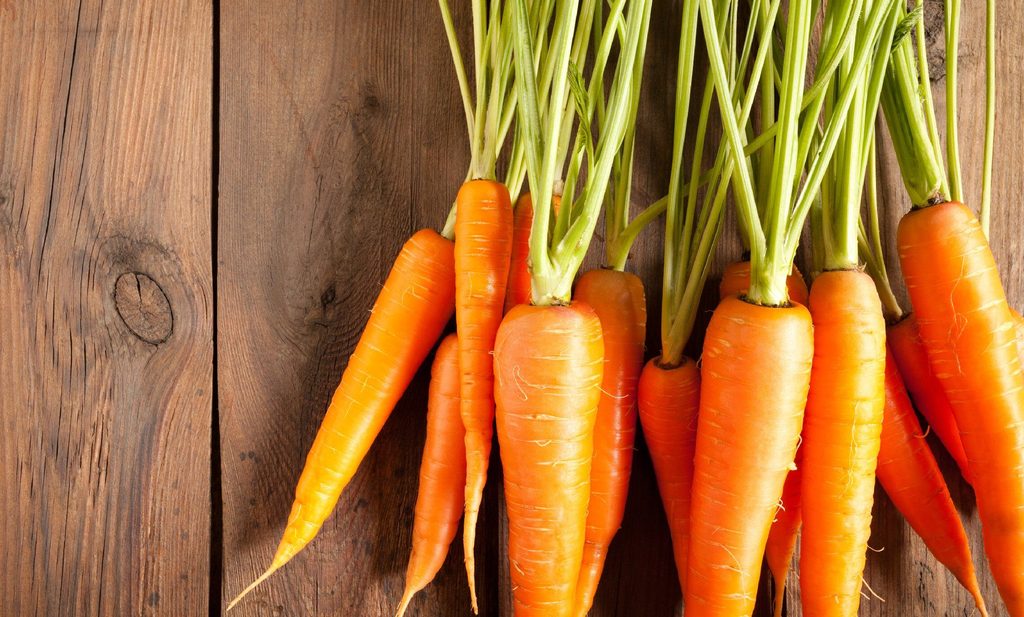 Be aware of the size of the carrots you are giving your dog, especially if it's on the smaller side. Cut them into smaller pieces to avoid a choking hazard. For larger dogs, there's nothing wrong with tossing them a whole baby carrot.
If you want to jazz up your dog's dinner, you can mix carrot shreds in with their regular food. You can also top their food off with pureed carrots. Frozen baby carrots make a great teether for puppies and do a great job keeping them busy while numbing their gums.
If you are feeling creative and want to make homemade treats for your dog, try a treat recipe that incorporates carrots, like this one from All Recipes. This recipe also incorporates apple and pumpkin, two other foods that have amazing health benefits for dogs.
Peanut Butter and Carrot Treats
Ingredients
1 cup grated carrots
¾ cup natural peanut butter (DO NOT use a variety with xylitol or sugar)
½ cup unsweetened applesauce
½ cup pumpkin puree
2 eggs
¼ cup water
2 1/2 cups whole wheat flour
1 tsp cinnamon
Preheat the oven to 350 degrees fahrenheit. Line baking sheets with parchment paper
Whisk together grated carrot, applesauce, peanut butter, pumpkin puree, water, and eggs. Add cinnamon. Slowly add flour and mix until combined. If dough is too wet add more flour a tablespoon at a time until it holds together.
Roll until about 3/8 of an inch thick. Cut with cookie cutters or the rim of a glass. Place on lined baking sheets. Bake for about 12 minutes, switching racks halfway through if you have one on the top rack.
Cool on sheets for 3-5 minutes. Place on wire racks to cool completely.