You probably know that daily dog walks are an essential part of being a good doggie parent. It's even recommended to walk your dog several times a day, or otherwise make sure your dog gets plenty of physical exercise. But has your dog walking routine ever started to feel boring, like a chore? If so, you can learn how to make dog walks more fun with these five tips!
Table of contents
1. Explore new walking paths
2. Take pictures, make memories
3. Share your dog walk with a friend
4. Stop and say hello
5. Switch things up
If you have ever felt like there are hundreds of things you'd rather do than walking your dog, don't feel guilty, we've all been there. What you really need are new ways to spice up your dog walks. Good news: we have compiled 5 of the easiest ways to make your dog walk more fun.
1. Explore new walking paths
The easiest way to add some fun to your dog walk is to go somewhere new. Choose a path you have never been to before… it may turn out to be an adventure to remember! Finding new paths can help you avoid boredom on your everyday dog walks.
Whether it's a new park, hiking trail, or street in your neighborhood, you and your dog will both have fun exploring the new surroundings. Plus, with each new place you explore, you increase your dog walking options for the future.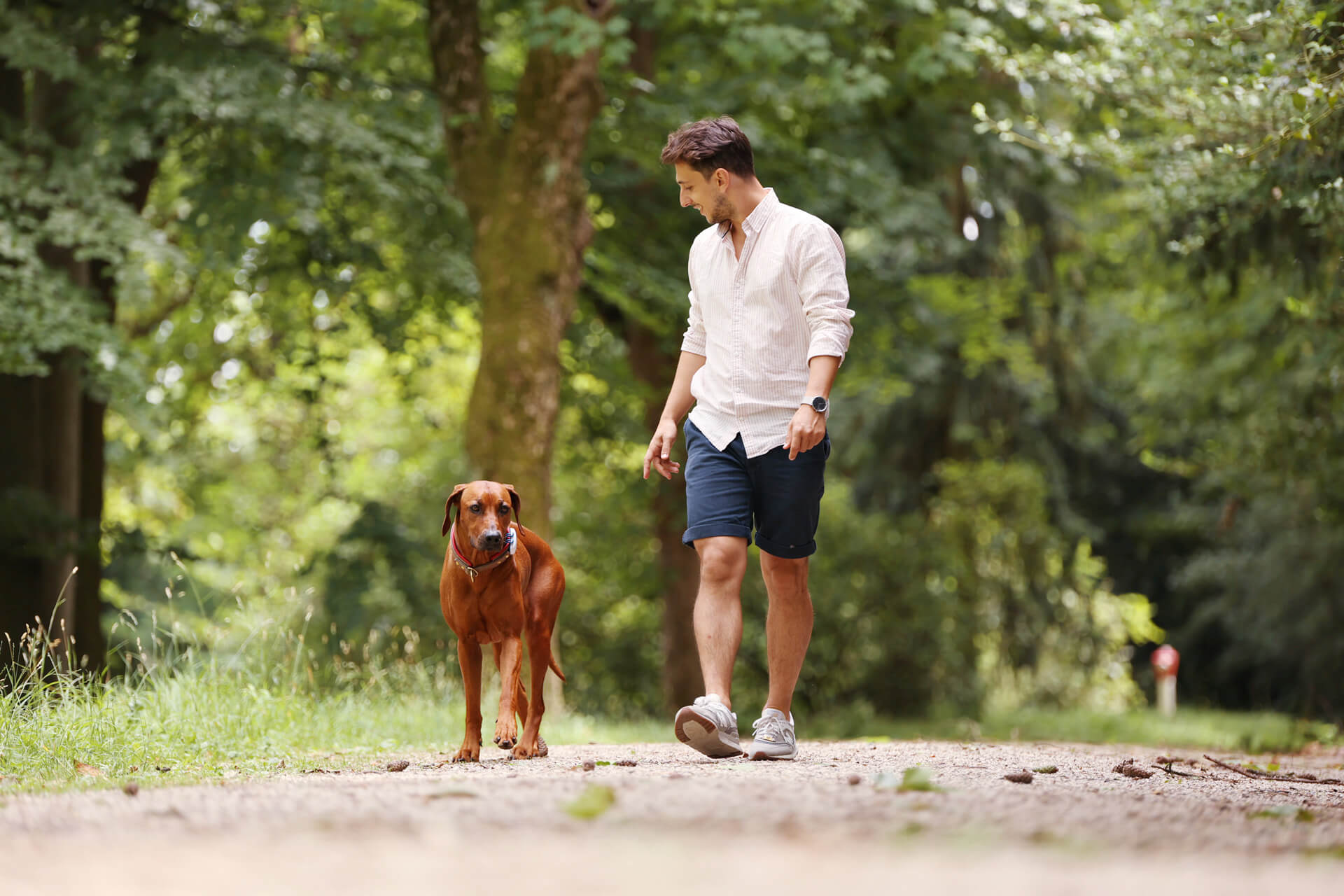 Want to take it one step further? You can also play 'follow the dog' – a dog walking game where you let your dog lead you. Your dog will love the freedom to explore, and you'll discover what's most interesting for your dog.
Another way to make your walk even more pawsome: let your dog follow their natural canine instincts and sniff things along the way.