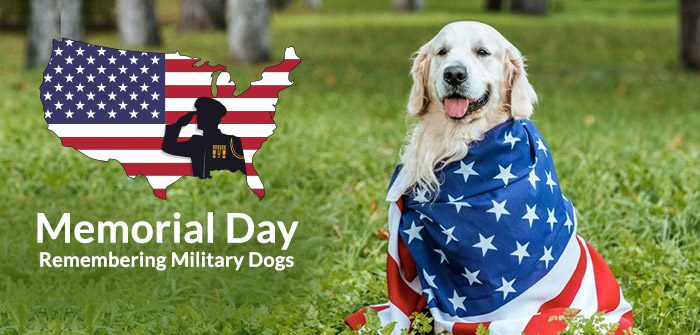 Memorial Day weekend is a time when we remember the fallen heroes for whom we are grateful for the liberties we enjoy. It is also a time for rest and enjoyment of those who are still with us. For dog owners, this means spending more time with our dogs than usual, outside of the backyard barbecue.
It is time to remember those who gave their lives in the service of their country. They prioritized duty, honor, and courage over personal safety, and as a result, the United States became more free, safer, and better. We at BudgetPetCare would like to take a moment to honor some of the dogs that have served in the military.
Here are the stories of four of these courageous military working dogs, whose bravery, dedication, and strength inspire us all.
Sergeant Stubby
Sgt. Stubby was the mascot of the 102nd Infantry, 26th "Yankee" Division during World War I. Private J. Robert Conroy smuggled Sgt. Stubby, a mixed breed bull terrier, to Europe. He became more than a mascot after being wounded twice. Before a gas attack, he used his acute sense of smell to arouse the men. Stubby was promoted to Sergeant after catching a German spy, making him the first dog in the US military to be awarded a rank. President Wilson had the pleasure of meeting Sgt. Stubby during the war.