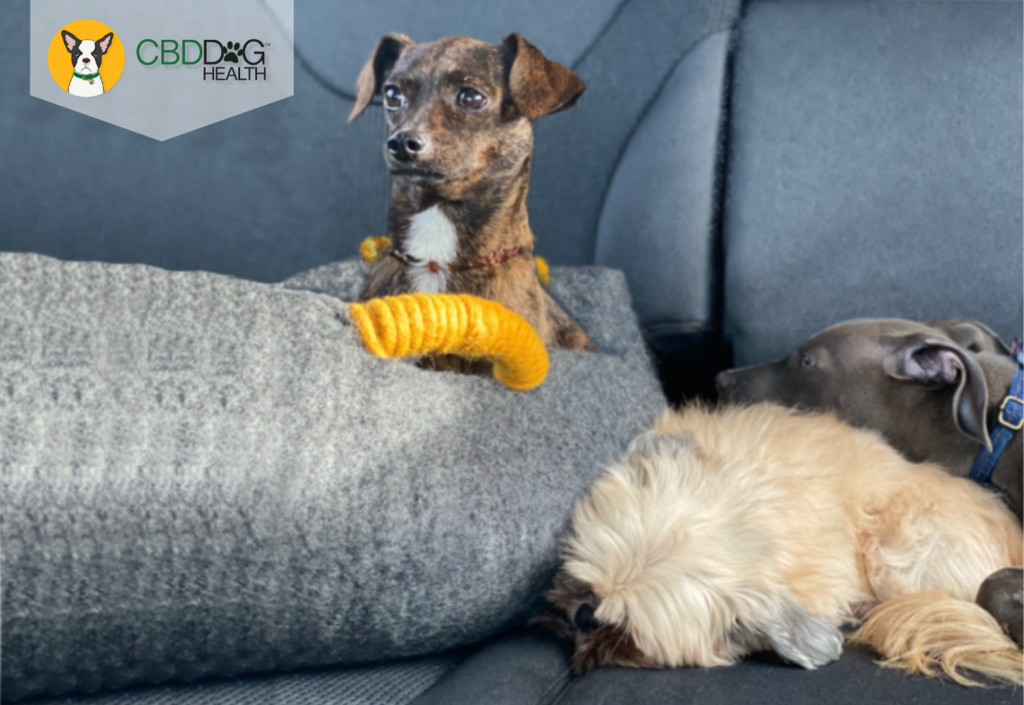 With Labor Day weekend just around the corner, and the holiday season quickly approaching, you may be planning a road trip or flight with your pet. We all know traveling can be difficult and stressful, for both you and your pet. But with the proper preparation, you can safely travel with your pet and have a trip you both will enjoy.
Step 1: Prepare, prepare, prepare
Whether you are traveling by plane or car, preparation is key! Planning ahead for your pet will help everything run smoothly and create less stress for you and your pet.
If you are taking a road trip, consider your pet when planning your route. Plan ahead and make sure to know which hotels, restaurants and rest stops are pet friendly. I recommend the Bring Fido app, which will tell you all of the pet-friendly rest stops, restaurants, shelters, and hotels near you. Also, if your dog likes to move around, a seat belt harness may be your best option to keep your pooch seated.
If you are traveling by plane, make sure to read the pet policy before the trip. Additionally, if your pet is a service animal, make sure you read and follow the airline's policies and submit any necessary documentation ahead of your flight. You may also need to call the airline to see what documentation you will need to have with you upon check-in. Whether your pet is in the cabin with you, or in cargo, we recommend reading reviews and talking to pet parents who routinely fly with pets, to know which airlines will be respectful of your furry friend.
Prepare a list beforehand, of all your pet's daily needs, like food, water bowls, treats, medications, supplements, crate, toys, collar, leash, harness, waste bags, pads or litter box, and don't forget their paperwork! Consider any paperwork that you might need, like their vaccination records or any important medical history, should your pet become separated from you or injured during your trip.
If your pet is microchipped, check that the information is up-to-date. If they are not microchipped, consider getting them a microchip or tracking collar. Remember, prepare for the worst and hope for the best!
Step 2: Managing Pet Anxiety, Stress & Fear
Traveling can be extremely stressful for pets. If you have a dog or cat who is normally anxious in the car, longer trips can seem like torture to them. If you have a high stress pet, CBD oil for dogs and cats can help them relax during the trip and experience less stress and anxiety.