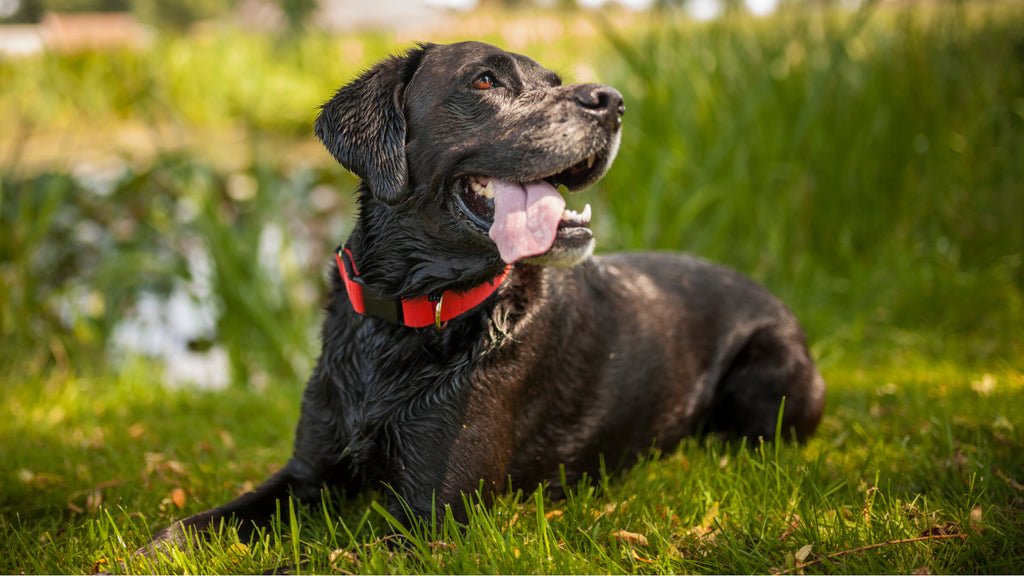 As a loving pet parent, you always want to make sure your senior dog gets around as well as the old days. But as our furry friends get older, sometimes they may struggle to get up from resting or move a bit slower.
According to the American Veterinary Medical Association (AVMA), small dogs are geriatric at the age of seven, and some larger breeds turn senior at six years old. Technically, that means there's a lot of senior dogs out there! It's no wonder that vets see an awful lot of older dogs for mobility issues.
When both humans and dogs age, the muscles and joints that help with movement may become less efficient at performing their tasks. The good news is, we have some paw-some tips and tricks that may help you manage your furry friend's mobility to help them grow old gracefully.
That said, here are five ways you can help your senior dog maintain his mobility!
1. Keep Your Senior Dog's Weight in Mind
If your dog is overweight, a helpful thing you can do for their joints is getting them to shed those extra pounds.
Your vet will be able to tell you what the best weight is for your baby. Or you can use diagrams to judge for yourself. This downloadable/printable one from The World Small Animal Veterinary Association has detailed pictures and descriptions.
If you love your dog so much that you spoil them with lots of treats and human food, the extra weight they're carrying from those snacks might take some of the spring out of their step. Remember, any surplus weight will cause extra pressure on their joints, leading to more discomfort for them. No fun!
That said, picking out foods designed for them can be helpful. It can be a senior-oriented dog food or perhaps products that specifically support their hips and joints.