For the first time, instead of a human writer, I — a doggo writer – am writing a blog. I've decided to dedicate this blog to all of the pet-four-legged fathers out there. We have different types of fathers, much like hoomans. And I'd like to add that why should they have all the fun?
It's time for all the pets out there to dominate this Father's Day. This Father's Day, give your father something he'll appreciate. No additional ties or socks are required for your father. He's on the lookout for a new gadget that will highlight his best qualities. So, here are ten distinct types of fathers and why they will all adore you.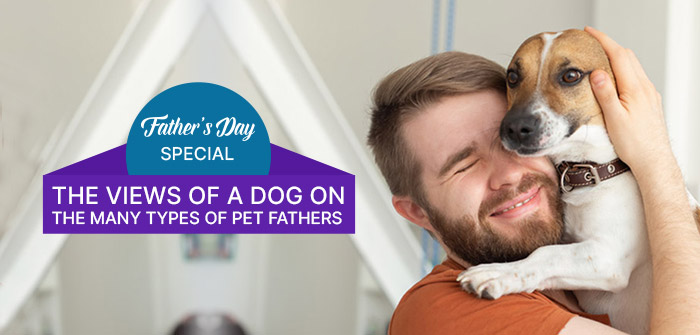 1. The Protective Dad
Fathers are born guardians. However, some fathers go to great lengths to safeguard their children. They are constantly concerned about their safety. They should, without a doubt. However, this site – BPC, can make the work a little easier. With a variety of preventatives and treatments, their pet product range is more than adequate to ensure a healthy and happy life for little furry babies like me. My dad is going to love this site!
2. The Spy Dad
Dads are so enamored by spy figures that they recreate them in real life. It's time for him to channel his inner detective and play some entertaining detective activities. However, it is must ensure the safety, and what better way to do it than with a pet collar?
3. The Playful Dad
Dads do love to keep playing all day. He simply enjoys playing with his pet. But the good times, usually come to an end when he has to go to work. It's no problem. A modest pet gathering with all pets monkeying around is preferable. All that's left is to make sure there's enough food. After the meeting, Dad will take care of the fleas and ticks! I'm sure he is all stocked up with fleas and ticks preventives.
4. The Cool Dad
The coolest dad drives a cool car and dresses in a cool way. In every aspect, he's cool.