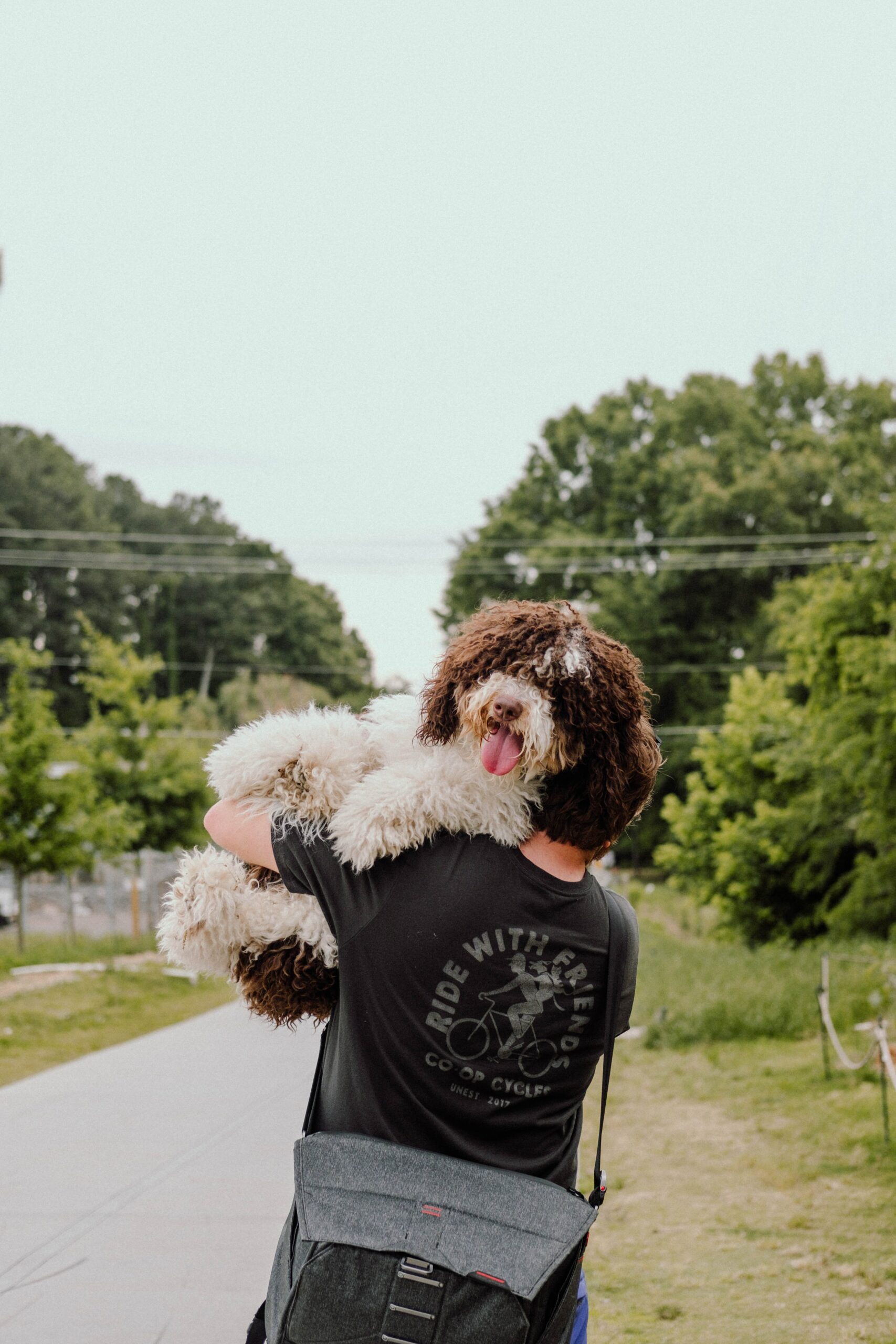 Welcoming a dog into the family is undoubtedly exciting. But if you have small children or other pets at home, then there are some things you should consider first. A perfect choice for a family dog can be the mini Bernedoodle as they are very gentle with kids and are hypoallergenic as well. These dogs get along very well with other cats and dogs, so if you already have other pets at home, the mini Bernedoodle will be a great choice to fit in.
Should You Get a Mini Bernedoodle If You Are a First-time Owner?
When considering which furry pal you should get for your family, a mini Bernedoodle will be a great choice, especially if you are looking to surprise your kids. People from all age groups find mini Bernedoodles to be a very popular choice as they are very fun-loving and affectionate. You must buy them from legitimate sources so that you don't have to worry about the health of your dog or the documentation.
You need to research mini Bernedoodles to know all there is about this breed so that you can be sure that their temperament goes with the situation at your home. Sites like- https://centralillinoisdoodles.com/dogs/breeds/bernedoodles/ have all the information you need to equip you to bring a mini Bernadoodle home. Here are a few reasons why they make a great choice for even first-time owners:
They Are Very Patient and Gentle
If you already have other pets at home and are worried about how the new dog will fit into the mix, then choosing a mini Bernedoodle might be the way to go. These dogs are very gentle and get along fabulously with other pets such as cats and birds. So as a first-time owner, if you think you will want to get more pets in the future, getting a mini Bernedoodle can help provide a hassle-free experience.
The mini Bernedoodle is very gentle with older people, as well as toddlers and children. These dogs will adjust very easily to living in an apartment, although you need to take them out on regular walks and make sure they get adequate exercise.
They Live Longer
With the mini Bernedoodle, you don't need to worry about your dog dying young, as they have a life expectancy of 14 to 16 years, while most dogs have a life expectancy of 12 to 15 years. This means bonding with your pet will be all the more wonderful as your mini Bernedoodle will be around as your kids grow up. You also won't need to worry about losing them too soon, as you will have ample time to shower them with all your love as a first-time pet owner.
Training Them Is Easy
First-time owners will have an easier time if they choose a breed that is easy to train and doesn't require a lot of effort. Mini Bernedoodles just require your love and care; it won't matter where they live. This is why, as long as you give them a lot of love and take good care of them, they will stick with you through thick and thin, being your best friend all the way. Training them as puppies is the best idea; this way you commence the training while they are still young and gentle.
They Are Not Very Slobbery
Mini Bernedoodles generally have a low drooling tendency, making them not slobbery. If you are a first-time pet owner looking for a house dog but don't want one that will leave slobber on you or your clothes, then going for a mini Bernedoodle is a great idea.