Even the most energetic puppy of all time needs to settle down and find a spot to relax. While we like to think our dogs spend all day running around, after a year in lockdown, I can see that my pup spends most of her day sleeping–everywhere. I then realized I had to switch to an orthopedic dog bed to give her the support she needed.
And, I'm not the only one. Gabriela's first dog was a 13-year old black lab when she adopted her. As she tried to find a bed for her new furry friend, she couldn't find one that met her dog's needs and style. So, she started experimenting with different textiles, materials, and ways to make a beautiful dog bed that was both great in style and functionality.
But more than comfort and durability for my dog, high-quality orthopedic dog beds have tremendous benefits for pups struggling with arthritis, dogs at high risk of hip problems, and senior dogs too.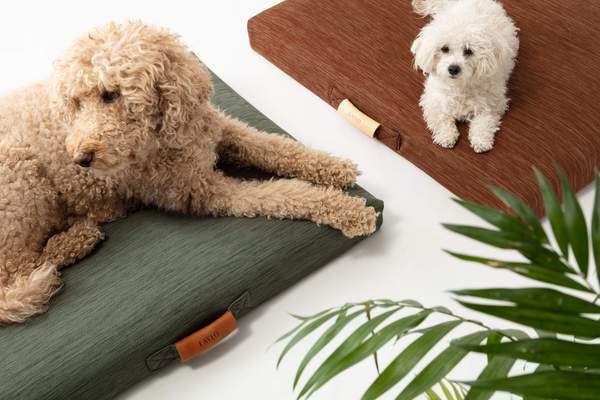 What Exactly is an Orthopedic Dog Bed?
Not every dog out there is "orthopedic." an orthopedic dog bed provides additional support to your pup's bones and joints, precisely to the hips and elbows. Orthopedic dog beds are designed to prevent your dog from feeling the floor through the mattress.